03 October 2023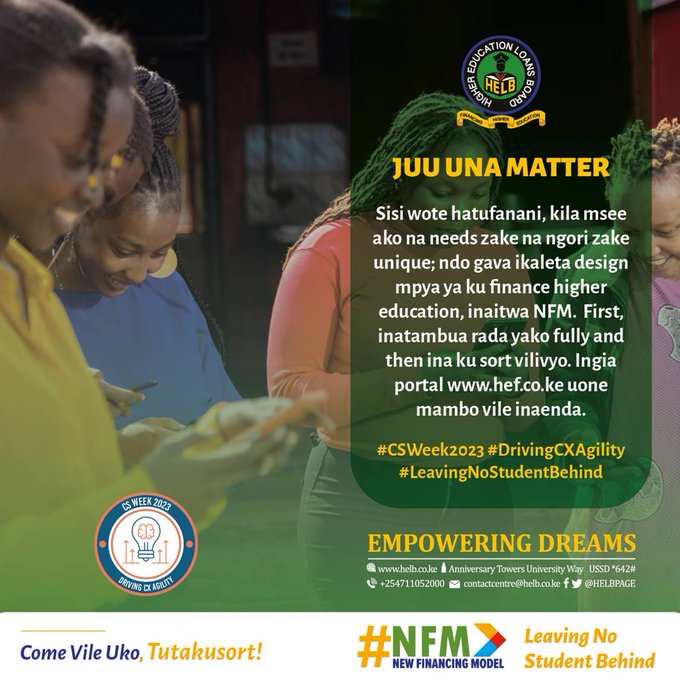 New Funding Model[NFM] was unveiled by the President of the Republic of Kenya on 3rd May 2023 to address the challenges that public universities and TVET colleges  were enduring which were attributed primarily on massive enrolment and inadequate funding. 
The funding model is student centered and loans and bursaries will be apportioned to students based on their assessed level of need. 
The universities and TVET will no longer receive block funding in the form of capitation. The funding to students shall combine scholarship, loans and household contributions on a graduated scale as determined Means Testing Instrument [MTI]. Students from extremely needy and vulnerable backgrounds will pay nothing to colleges and universities.