The Eldoret National Polytechnic (TENP) is proud to be ISO 9001:2015 Certified Institution. TENP was awarded the Quality Management System Certificate on 30th June 2014 by The Kenya Bureau of Standards after auditing TENP's Quality Management System after a long journey towards certification dating back to 2009 when it started.
In pursuit of this commitment, TENP's Top management has endeavored to comply with applicable requirements and continually improve its effectiveness by implementing and maintaining a Quality Management System in line with its strategic plan based on ISO 9001:2015.Customers take center stage in all the processes within the TENP and hence customer satisfaction is paramount. For this reason, the TENP's Top Management ensures that customer requirements are determined, met and continuously monitored with the aim of raising satisfaction levels. The Quality Management System has contributed to effectiveness, timeliness, transparency and consistency in service delivery.
As the ISO 9001:2015 Management Representative, I would like to appreciate and recognize the support received from the Governing Council and the Administration in ensuring that the TENP has an effective Quality Management System. The efforts and hard work of the entire TENP Staff in the development and implementation of the Quality Management System is commendable. The team's effort and commitment made the certification and its sustainance journey a big success.
With ISO 9001:2015 Certification, TENP is set to achieve its Vision as a Leader in Globally Competitive Technical, Vocational and Entrepreneurial Training and Research, Partnership & Networking Development services.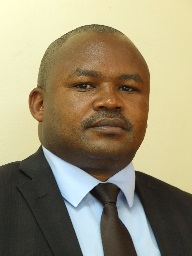 Mr. Koech Patrick Kipkirui
Management Representative (MR)ISO 9001:2015
ISO 9001:2015 Journey
TENP strategically finished the journey to ISO 9001:2015 quality management standards from our former standard ISO 9001:2008. This achievement is a landmark in itself since it put the institution in another level and in a league of top institutions in the country. High customer satisfaction and sustained quality service delivery has been optimized and maintained. The requirements of the new standards are strong leadership and risk based approach while consistently meeting or exceeding customer requirements. TENP has committed to providing high quality Technical, Vocational and Entrepreneurial Training and Research, Partnership & Networking Development services that meet our customer's requirements and exceeds their expectations.
About ISO
Functions
The aim of ISO in TVET training is to support processes and procedures that ensure good training in TENP. 'Good training' has five key features:
responds to labour market, societal and individual needs;
leads to nationally, or even internationally, recognised qualifications or credentials;
provides access to decent jobs and sustainable employment;
is attractive, inclusive and accessible, i.e. all citizens have access to TENP Training;
fosters capabilities that enable progression to further learning.
Objectives
The key objectives of quality management system in TENP are to support the provision of high quality training and the attainment of relevant qualifications. In addition to the pursuit of good training, the functions of TENP QMS include, – with particular relevance for public authorities:
to enhance the attractiveness of TENP training by making evident the appeal of TENP training contents and didactics for learners;
to reinforce confidence and trust in TENP qualifications by demonstrating that they meet national standards and match labour market demand;
to support strategic planning for skills development, appropriate for well-functioning and balanced economies by making clear the relationship between labour market intelligence and education and training planning, including for TENP;
to raise awareness of the national skills base, with emphasis on the availability of vocational/occupational competences, especially for the purposes of new business generation and international direct investment;
to minimise the risk of the misuse of public funds; and, with particular relevance for companies and the private sector:
to signal expertise and the trustworthiness of services and products;
to maintain and develop high levels of workforce productivity and competitiveness;
to demonstrate the 'return on investment' in TENP.
News
TENP ISO 9001:2015 team are currently upbeat on new developments in the ISO Standards. The institution will be working towards adapting and adopting immediately.